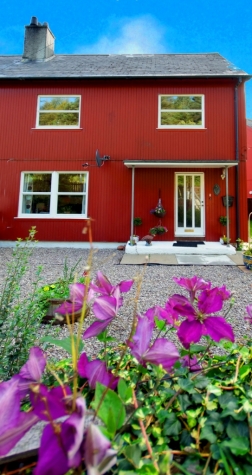 King size celtic room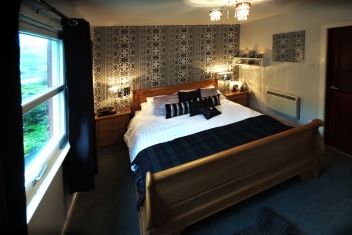 King size purple room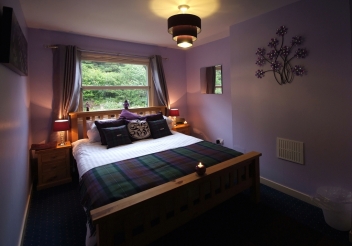 Twin room with Harris Tweed tartan accessories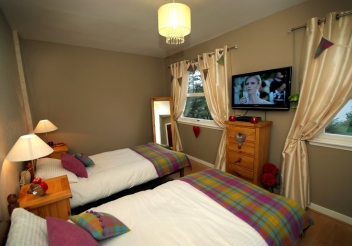 Kitchen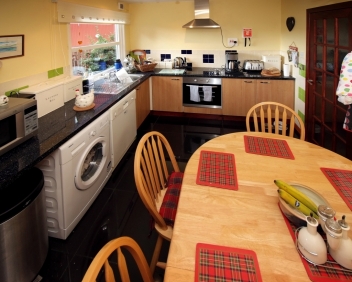 Fully equipped larder with everything you need to cook a gourmet meal!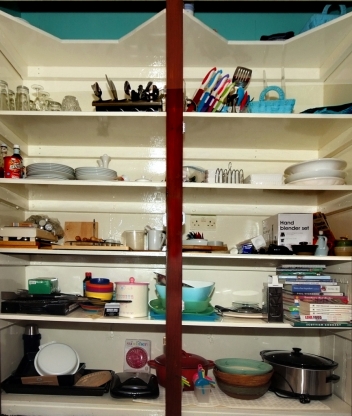 Lounge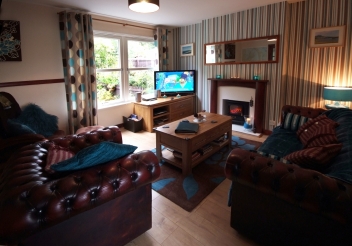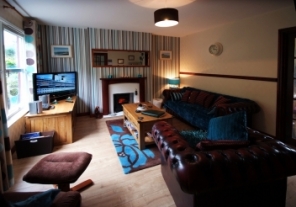 Bathroom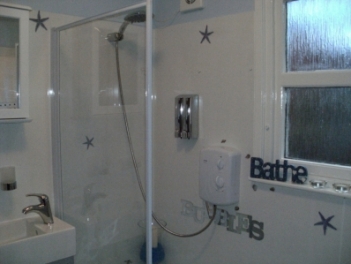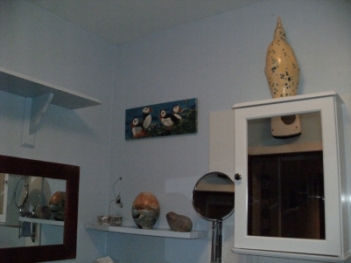 Side garden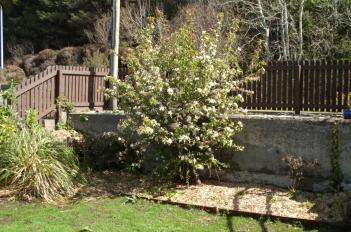 House from the air with jetty below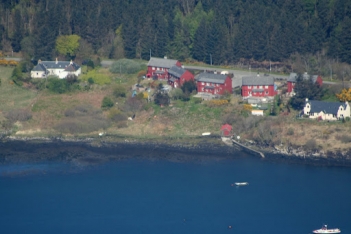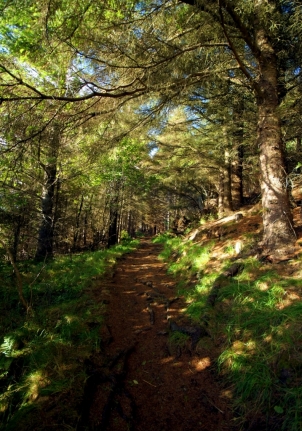 Directly across from the house is the start of "The two churches walk" which either takes you through the woods to Dunvegan Castle or up over the hill past the Millenium stone and down to the old grave yard, burial site of the clan Macleod.

o 2 is a three bed-roomed timber house nestled on the shores of Loch Dunvegan.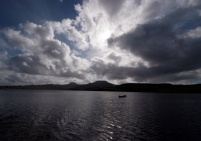 The house has been totally refurbished with the emphasis on using the best Skye has to offer, from the throws and cushions in the bedrooms purchased from the tartanco.com,
the artwork on the walls from local artist, www.ianwilliams-skye.co.uk, to the sheep skin rugs on the bedroom floors from www.skyeskyns.co.uk.
All the beds have Seally mattresses for the ultimate in a luxurious nights sleep with Egyptian cotton linen and a choice of memory foam, feather or bounce back pillows.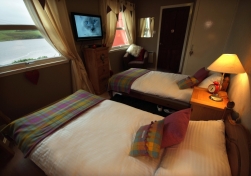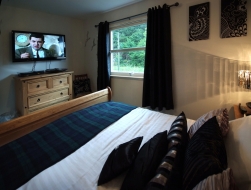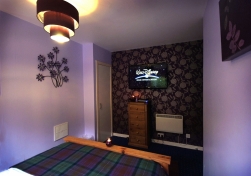 The kitchen diner is fully equipped to cater for fine dining for 6, (plus a baby), with all the modern conveniences you need to make life a little more comfortable! There is also a utility room with a drier for those occasional wet days!


There are a large selection of cook books including traditional Scottish recipes by the world famous Lady Claire MacDonald. The kitchen window view, looks over Loch Dunvegan and across to Macleod's Tables, never has been washing the dishes so enjoyable!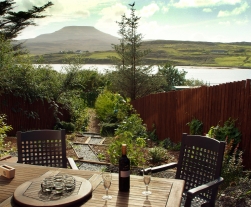 View from kitchen window
Lounge
The lounge is decorated in a contemporary style with a 40in LCD TV with Sky HD plus, Nintendo Wii and Playstation 3 for even the wettest of days. It is furnished with solid oak furniture, an electric multi fuel stove - so no hassle, only relaxation, books on the island, wildlife, local history etc and plenty of board games for all ages to ensure your total pleasure, entertainment and comfort.
The bathroom has a monsoon shower over the bath for a little luxury. Shower gel, shampoo and locally made soap is supplied along with lovely fluffy Egyptian cotton towels.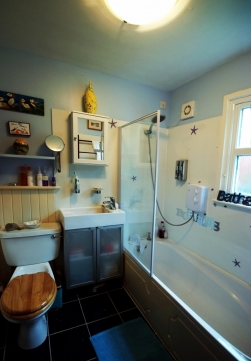 Front garden looking over to church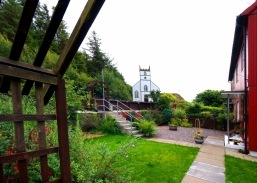 The front, side and rear garden is completely fenced in for your peace of mind should you bring the children or dog. There is a seating area and family sized barbecue.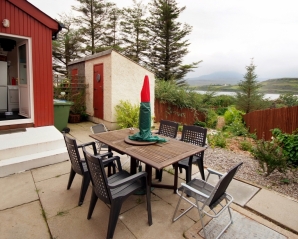 At the bottom of the back garden, there is a gate with access to a small jetty, suitable for launching canoes or Kayaks which can be stored in the shed at the rear of the house. otherwise, there is a larger pier just 0.3km away at the Dunvegan Hotel suitable for launching larger boats.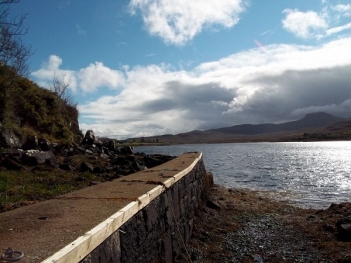 Jetty below rear garden

View from the shore below the house
%uFFFD
var _gaq = _gaq || [];
_gaq.push(['_setAccount', 'UA-30897560-1']);
_gaq.push(['_trackPageview']);
%uFFFD
(function() {
var ga = document.createElement('script'); ga.type = 'text/javascript'; ga.async = true;
ga.src = ('https:' == document.location.protocol ? 'https://ssl' : 'http://www') + '.google-analytics.com/ga.js';
var s = document.getElementsByTagName('script')[0]; s.parentNode.insertBefore(ga, s);
})();
%uFFFD